Almost in each of my articles I raise problems of football that seem to be important to me. This time I want to focus on a more basic problem, which is often beyond the limits of attention.
From the very childhood, I was pretty lucky to constantly be in the environment I could learn from. It was normal for me to feel like a student even when I already had to demonstrate the opposite role. There were too many opportunities around to learn from other people's knowledge and experience.
That was before I encountered sport. With my usual desire to get something new, I truly realized for the first time that I wouldn't manage to do that. Though before football, I had already had the chance to work in the area which was usually considered to be a real bottom of morality. Nevertheless, even there I had enough room for study and gaining rather interesting experience.
But this story is about football players, or rather about the global problem that lies in football. While responsible for it are clubs and the entire football system.
The moment I understood that has properly imprinted in my memory. And how can it be otherwise, when a club marketer is extremely negative about the mental abilities of the players from his own club? And instead of trying to at least somehow solve this problem, he chooses to shut himself off from the players.
Indeed, low education is a big problem for players. But it is the clubs that are to blame, for in some cases they can even deliberately encourage lack of education to better control the players.
And in this respect, the American sports system stands out in some sense, as it allows players to concurrently obtain higher education.
But what if we look even deeper? Once I came across an article the author of which was drawing attention to the fact that modern football players were becoming professionals too early, which made them identify themselves particularly with football badly enough. Football players are looking for some confirmation that this occupation is their destiny.
In a sense, one can draw a parallel with the perception of love. It's very symbolic, that a joke "If you haven't got married before the age of 25, it's too early then" coincides with the end of the changes in our brain which begin in adolescence.
According to various estimates, hormones affect the feeling of love for 1.5-3 years. Then feelings can be extended due to the birth of a child. But it's again only for a while. Therefore, there is an opinion that our species is characterized by time-limited monogamy. Nevertheless, in couples, where partners find a certain mystical explanation of their connection, their relations last longer.
That is, football players are finding for themselves an additional source of inner motivation using similar explanations. That's good, isn't it? Yes, it is, if you are, say, Alexis Sanchez, who indeed believes so. But what if the maximum you've succeeded to achieve is a stable place on the Championship's sidelines?
Many agree that a normal society should take care of high social capital as to bet not on raising the best while destructing the rest, but on the desire for a comfortable life for the majority. As it's not by chance that the leaders in terms of social capital are considered to be the countries that have crossed your mind.
According to the Legatum Prosperity Index, the top 3 states on the list look like this: New Zealand, Australia, and Canada. 10 states on the bottom are African representatives, Afghanistan, Armenia, and China.
Social identity theory makes it clear to us that when a person recognizes the role of a football player as his main one, problems start emerging. Do not forget that even that very Championship's spare player has already covered a long football way. And how many people with a player's identification have dropped out while still on their way to adult football?
According to official statistics, more than 60% of young players in English system of clubs of the top divisions find themselves outside of football at the age of 18. Half of the remaining ones drop out by the age of 21. The rest will be very disappointed when they realize that are unable to compete with Alexis Sanchez.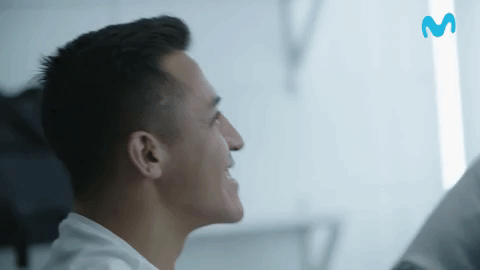 Nevertheless, they can be considered winners. It can be up to the moment when they have to finish their football player's career.
But what has one to do with that huge number of 18-21-year-old guys who have been spending all their time on football, but are left now not only without any other skills, but also with great psychological problems?
If the system encourages such stuff to please the market, the system then should take over responsibility for the destroyed lives, shouldn't it?
It's very good if a young football player can reach a similar opinion himself. I knew such a guy who, having played a season for the youth team of one of pretty good clubs, could honestly admit that he would not be a top football player, no matter how well he had been playing at the youth level. So he went to university.
But what about the rest? Or the players who are finishing their careers? It reminds me of the DW documentary, which I accidentally came across on the air about a year ago. It just addressed the German footballers, who finished their careers and faced not only psychological difficulties, but the financial ones as well.
I understand that many wonder how football players can face financial problems. But even the players, who once had good contracts, likewise had too heavy expenses due to their own desires and the pressure of society.
Let's be frank, even if we raise some money and deposit it in several reliable European banks, the rate will be scanty or even negative. If you start to take risks with investments, the market is most likely to take away your invested funds as "tuition fees". Especially having seen the work of some European institutional investors from within, I would least of all entrust them with my money. I'd rather spend it to get some "schooling" myself.
What is the solution? An actively discussed topic now is that of a basic income for the population. It is most likely the reality we cannot escape. Anyway, in 2016 in Switzerland they already intended to introduce a basic income of $2500 a month, but 78% of the population voted against it.
Something of the kind can be considered by FIFA. If this organization continues to enjoy its monopoly, reaping the fruits of the current situation, then one has to somehow introduce a separate compensation.
And one can start with a program dealing with the players who find themselves outside the system at a young age. After all, what can a person who cannot do anything at the age of 20 be occupied with? What if such a person bears a strong grudge against football? It would be interesting to listen to FIFA's answering these questions.
Are you willing to get advice or help with motivating your players and employees? Write to us at E-mail leon@sportsneuromarketing.com, and we will respond to you within 24 hours.
Best regards,
Leon The Alien
Subscribe to our cool E-mail newsletter, and start following me on Twitter.
SEE ALSO: Why you need to keep employees/players as far from the negativity as possible
Images: Dan Gold, Giphy