I'm back, earthlings!
We are trying to give meaning to life. Spoiler: there is no meaning in life. That's our freedom. But who needs freedom?
Our species is extremely easy to manipulate. Even if we are aware of the basic principles of our brain functioning, it's extremely difficult for us to resist manipulation. As much as it's uncomfortable to realize, we really have a very little ability to influence our own decisions. It, therefore, provides a considerably large layer of activities for marketers.
However, it is important to recognize the propriety of actions aimed at attracting fans. It's simple to come up with a new enemy, it is easy to impose this enemy on people, but what about the consequences of rivalry between teams? If fans' behavior is not controlled by moral rules, it can eventually end up even in murder, as was the case in August 2016 in Poland, when fans killed a football player of the opposing team.
Sports marketers seek to create confrontations worldwide. Somewhere these confrontations are organized artificially (examples can be found in MLS), somewhere they are formed on their own (the oldest derbies in Europe).
The major problem of sports marketing in Europe is a lack of entertainment in most cases. It is sad that in MLS it is copied as well. In the case of MLS, however, we see an inclination to follow a path different from that of the other American leagues. For the US and Canada audience, it is a plus, whereas for a foreign one it's a minus. We are well aware of MLS plans to make money outside North America as well.
The example of MMA, that has gained an unprecedented popularity in Europe with the appearance of Conor McGregor, shows us clearly that the Europeans don't have enough real entertainment. At the same time, MLS doesn't make a circus with cheap clowns out of it as McGregor does, but it creates a product of a much better quality.
In Europe, it is difficult to produce a product of such a kind due to many reasons. One of them is UEFA.
In European football, there is an objective marketing problem. For instance, La Liga, which claims to be the strongest league in the world, has a problem of competent sponsorship activation even in the league's top clubs, which indicates the obvious marketing problems.
Few people in European football see sponsorship as a strategic partnership. But in addition to the direct payment from the sponsor, a club can also have a benefit of such cooperation. Acquiring a new customer is anywhere from 5 to 25 times more expensive than retaining an existing one.
After listening to the lectures of one of the top business schools in Europe, one can understand why they have marketing problems: the lecturers, who are proud of their cooperation with the largest European multinational corporations, consciously or unconsciously begin to adopt extremely dubious approaches. Okay, if they contradicted classic marketing only, but they contradict neuromarketing as well.
If Google, as we see, is working without positioning, it doesn't mean that it is necessary for all big companies to work without positioning. If Microsoft, as we see, has managed to grow into a major company, it does not mean that we have to learn marketing from them, because they've been failing billion dollar fails year after year. With Microsoft, things started getting better only after the appointment of Satya Nadella as the company's CEO.
It is in this vein that European clubs are running. When choosing a new club, one of the characters of the Ballers series asked, "Where's the love?".
This is the major problem. There is a problem with love in American sports, whereas in European one there is not. Because there is no love in European clubs at all. There are only a few timid attempts to do it.
What really attracts is not just emotions or humor, it is respect for fans and things that you do. This is very rare in your world indeed, so this strategy becomes even more effective.
But in MLS one can feel this respect. Perhaps even more so than in any other league. The chosen approach of incrementalism in MLS long term development produced truly amazing results.
Many people forget that it is the constant hard work that is behind every success. And it is true not just of business, but also of social change in society (however accidental it may seem), in science and in self-development.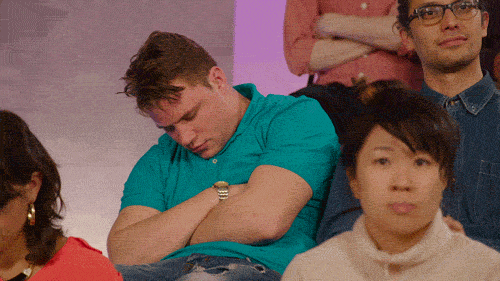 Subscribe to my Twitter account and our awesome E-mail delivery!
Best regards,
Leon The Alien
Images: cloacacarnage.tumblr.com, giphy.com