Nothing describes the Mayweather vs McGregor fight better than a joke that one should sell tickets for their press conferences, whereas the fight itself could be made free of charge.
There has finally come a long-awaited moment when the major players in the world of sports marketing began to think like the best Hollywood representatives.
I'm not going to retell all the show around their fight, for all of you know everything perfectly well. Even if you do not follow these athletes and the sports they represent, at least some information about the fight has surely reached you. I have no doubt that you've surely seen Conor McGregor's suit from the press conference and the fan's tattoo after it.
We're going to talk about something else.
In which cases does a person want to watch advertising himself?
1. During the Super Bowl, when each commercial has a certain artistic value;
2. When you are what they call "an advertising geek", but again, in such a case you are interested in ads because of a certain value of them (be it an artistic, professional or some other one).
Therefore, brands have to excel. And such gimmicks in their turn generated more effective advertising. Of course, not every application of native advertising in many of its manifestations and the usage of unethical algorithms are correct, qualitative and successful.
But if such advertising meets the above-mentioned criteria, we become witnesses of the fact that we do not consciously perceive the received message as advertising. It means that our System 2 (the conscious mind) does not have the ability to stop the received message and it goes directly to System 1 (the unconscious mind). That is how this scheme looks like when simplified.
Sports represents the opportunity of using advertising more honestly, that is the old school way. But the main positive peculiarity of sports is its high emotionality.
I regret that many people do not understand it so far, therefore, a major part of sport is a depressing, unnecessary spectacle.
By the way, I've already explained from the position of neuromarketing why boredom in sports is the most serious danger (do not think that everything is obvious).
Who can understand this better than the Americans? My opinion is that the sports marketing in the USA remains the best in the world despite all its flaws. And the Mayweather vs McGregor fight has become a new milestone in the sports marketing's development. Having gone the way of DC and Marvel, the organizers of the fight united two different universes.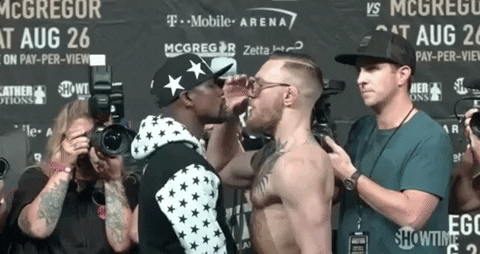 And here the circus began! Let's keep in mind that there is a long-standing target audience in the United States that grew up on a similar circus. In general, the originator of public insults and grandstanding is considered to be WWE. The UFC has a long and complicated way of formation. One can even draw some analogy with the development of MLS.
For MLS, a separate landmark in its development was David Beckham who became a significant trigger for the league's development. Conor McGregor is, of course, far less important for the UFC, but he has marked a new era in the development of a personal brand in MMA.
Not surprisingly, the deal with WME-IMG has brought the UFC to a new level. I'll remind you that it's thanks to IMG that we actually have professional sports. And who but IMG could see this colossal potential of MMA? Unfortunately, in the UFC, as it happened in MLS, the sports component sometimes takes a back seat when they need to "help" a certain team or a fighter.
The Diaz brothers are complex personalities, unstable in terms of a business component, indifferent to building a personal brand, so it's logical that the UFC has made a bet on Conor McGregor. He also speaks English normally, he also represents a rather numerous national group in the USA (whose waves of emigration took place well before the emigration of McGregor himself); he is also a tough and brilliant fighter.
And we just had to wait for WME-IMG to push the UFC to a new development level. At the same time, such a new level is important for the development of sports business as a whole. The Mayweather vs McGregor fight will definitely pass the so-called Mom Test, that is, many people have heard of it.
Obviously, a strong contrasting between Floyd Mayweather and Conor McGregor was to be expected, and that's what actually happened.
Originally, it's all about marketing.
McGregor is a clown, but the clown whose circus is interesting to watch every time. You either love or hate him. Conor McGregor is Cristiano Ronaldo if he is always making the most of it. In fact, Ronaldo, like almost all other footballers, displays a minimal activity outside the field. Although, judging by a great interest evoked by Ronaldo and Messi's problems with taxes, Messi's wedding, and Ronaldo's birth of children, it's too bad top football players do not try to squeeze out the maximum.
Or rather, some try, nevertheless, they can't make it. Immediately there comes to mind Neymar who was even kept out of Jimmy Kimmel's show. The most that Neymar managed to get in the US was to shoot from the roof of one building to another into the goal where Guillermo, Jimmy Kimmel's assistant, was a keeper. Yet during his first attempts, Neymar did not even manage to make the ball reach a nearby building.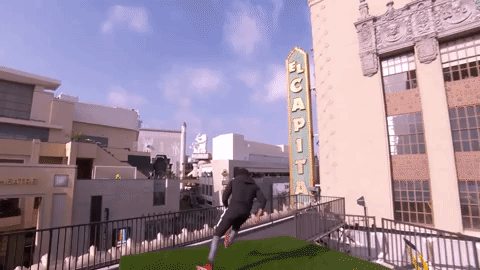 David Beckham has recently been called on James Cordon's show, but unfortunately, he demonstrated the reason why many people in Great Britain didn't think much of him. When there followed the simplest creative question, David Beckham shied away from it. I felt sorry for David at that moment.
Given that Beckham has stopped taking good care of himself and has lost much weight, tough times are facing his personal brand. Add to this the negativity around Brooklyn Beckham's photo book. And do not forget about the serious negative in the United States, where the MLS fans began to dislike David because of a delay with the Miami Stadium. It was not his fault, but seeing again a special attitude to separate individuals from the MLS commissioner Don Garber, it is logical that the negative has also switched to Beckham's brand.
I've already touched on the issue of football players' education. And now we see how negatively it affects the growth potential of their brands.
If football players could maintain a real emotional connection with fans, the same Neymar and Cristiano Ronaldo would have earned significantly more. And of course, it's interesting for Ronaldo how Conor MacGregor does it. By the way, McGregor came to Conan O'Brien's show, which he adapted himself admirably to, which is the envy of not only the football players, but many show business stars as well.
Cristiano Ronaldo probed the soil last summer, visiting Conor McGregor for a reason.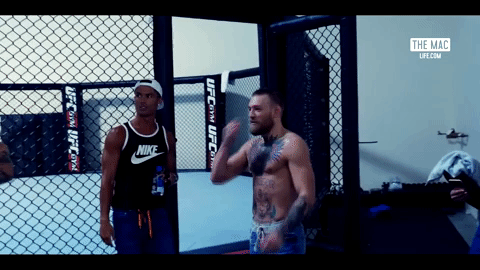 Ronaldo and McGregor's target audiences are to some extent similar. They won't be offered a contract by a super brand like Apple, but in reality, there are no such brands which 1) will hesitate to come into contact with McGregor or Ronaldo's brands and 2) have enough funds for this. Besides, Apple has never practiced such things.
In fact, Apple has never sponsored anything over the years of its existence. They had three commercials during the Super Bowl of various years, sponsorship of American Idol in 2008 (though it was done for iTunes) and sponsorship of the Super Bowl Host Committee (it was the committee they sponsored, not the competition; it was done for some reason too).
But Samsung or some shampoo is quite pleased to get Conor McGregor and Cristiano Ronaldo.
I often encounter some skepticism about the brand importance. But a brand is much more than just an opportunity for fancy reasoning.
I am sure many of you have heard that our brain perceives parting with money as pain. It all originated from Brian Knutson and his colleagues' research on how our brain reacted to purchases. The insula is behind it which is the one playing an important role in the pain experience. The activation of this part of the brain negatively correlates with the probability of a purchase.
Simply put, in the process of evolution, when our ancestors' brain noticed a conditional fruit on a tree, they had to just pick it up. They didn't have to pay for it. But in which case did our ancestor pick that fruit up? In the case when his/her brain had positive somatic (emotional) markers associated with that product. That is, that fruit had a certain expected value for our ancestor.
If the expected value is high, the reward system's activation is stronger. What the price does, it distances us from a conditional fruit. To get the fruit, we have to part (and our brain does not like parting with anything that belongs to us) with money (which has value for us), that is, we face two negative things in one.
If the brain finds the correlation between a reward and pain acceptable, a purchase is made.
And now we have reached the most important thing: what does the brand have to do with it? There are numerous tricks to increase the possibility of a purchase being recognized acceptable by our brain. Actually, almost every article on my site deals with this.
I'm posting many important points to my Telegram channel. Sign up if you want to get some valuable stuff from the world of neuromarketing every day.
There are various ways to reduce pain. Among the most famous ones are paying with a card and providing a buyer with a credit or a discount.
But how can one increase the reward? This is where the brand comes in. It is a high value for a consumer that positively affects the reward system. Having raised a reward, you have the opportunity to increase pain, that is, the price.
It is definitely a simplified consideration of the situation. Comprehensively, all is much more complicated, but it perfectly explains the brand importance.
Let's go back to Conor McGregor and Floyd Mayweather. What are the fight organizers trying to do? They surely try to divide people into groups. And we aren't talking here of the audience segmentation.
Using division into groups is the simplest and most powerful manipulation. Even if you are aware of the way it works, you have difficulty resisting it. In case you missed it, I've addressed the way it works.
In sports marketing, such a division has added value. Even without the understanding of the way it works, sports marketers knew that sponsorship of two rivals at once was throwing money away. Yes, it's kind of logical: promote two rivals and their fans will not treat your brand negatively. But when did logic work with the representatives of our species?
If there is rivalry, division into different groups, then there are strong emotions. Throw your brand into this emotional boiler and you'll get in your brand somatic (emotional) markers felt towards the club/athlete you sponsor. What else do you need? 🙂
Secondly, it is a matter of motivation.
As I've mentioned before, division into groups is used. Yes, Mayweather and McGregor are actors but do not think they are some kind of supermen. These principles work on them exactly as they work on us all. Of course, if they still have a more or less healthy brain.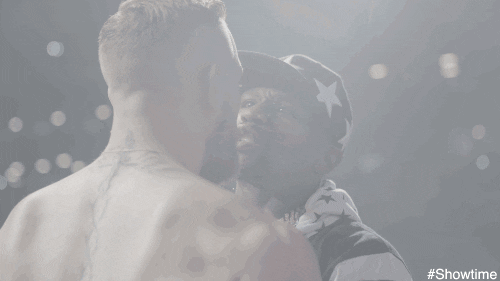 The grouping is interesting because it "disconnects" empathy to another group. You start hating them and are capable of incredible aggression. But it's out of our character to use aggression in our group. Nature regulates this, say, by an increase of oxytocin level. Given that we are very social, which is considered by many to be our major peculiarity, it accounts for such a high power of society's influence on us.
With similar pressure on athletes, the fight organizers achieve not a tactical and cautious fight for the sake of the result, but an emotional rumble, which is just considered entertaining by most viewers.
As I've already mentioned in my article on Tour de Pharmacy, the usage of negative emotions helps achieve the highest results in the short run. And the specific Mayweather vs MacGregor fight is not a long game to build some kind of big brand, it is here and now. All the more so because the UFC's self-positioning carries enough negative emotions in it. It's not football or basketball, where the usage of the negative should be minimal and, if possible, isolated from a club brand and a league.
What next? Regardless of the fight itself, it's an obvious victory at least for the UFC. They go to a wider audience and change the positioning of the whole MMA. I'm sure they will continue. How? By adding new emotions.
The usage of some drama to continue reaching a new audience and consolidating positions seems quite probable to me. The Diaz brothers are perfect for it. They've got their own loyal enough fans that love them even not so much for the sports component, but for their authenticity.
And this can be a very strong feature in building a brand. With a decent approach, the Diaz brothers can become the continuation of the UFC's development. It's another question if the UFC manages to make a deal with them.
Facebook is making a reality show about the Ball basketball family. With the Diaz brothers, the reality show can well be even better. Follow them if you doubt.
The NFL, NBA, and MLB are already using the evoking of new emotions through TV series. Sport is compelled to move in this direction in order to promote its brand among Generations Y and Z. The NBA will also promote itself through the Ball family in their reality show. The UFC remains within the sport so far, but considering the level of the show around the Mayweather vs McGregor fight, we are going to witness a new interesting move from WME-IMG.
Moreover, in the UFC itself, WME-IMG keeps conducting not the most popular decisions, getting rid of employees who have been making the UFC's face for years, as well as changing the relationship with the fighters. WME-IMG is not going to cooperate with the fighters who want to be focused on sport alone.
The Mayweather vs McGregor fight becomes a symbol of the sport's transformation when the show, emotions and the story around the fight begin to gain a fundamental role. The one who doesn't fit into these changes has no future. Competition intensifies; the quality content is growing, so one has now to fight for attention and money of the audience.
In the United States, the war for the people's emotions unfolded not only between sports. Netflix and Amazon are increasing their own content production budgets. The level of Netflix's own content production is striking. As I've written before, Netflix is not interested in sports. And if sport misses the opportunity to hold people, it will lose a battle for the most solvent segments of the target audience. They will stay with Netflix which won't let them go due to the quality and quantity of its content.
As we see, American sport is trying to fight, while the bureaucratic FIFA enjoys its monopoly, ignoring the fact that Netflix's international subscriber base has exceeded the company's U.S. subscriber base. And Netflix keeps creating more and more content aimed at different world markets.
No matter how terrible this war looks, the winner will be the viewer as he/she gets more quality content.
Do you want help in creating a successful marketing strategy or get a consultation on another issue? Write to me at E-mail leon@sportsneuromarketing.com, and we will reply within 24 hours.
Best regards,
Leon The Alien
Subscribe to our cool E-mail newsletter, and join my channel on Telegram.
SEE ALSO: Why it is important to understand how your fans perceive happiness
Images: Robert Katzki, Thomas Whiteside/GQ, Gary A. Vasquez/USA TODAY Sports, Giphy