Today I suggest that we consider PR and SMM of football clubs and the mistakes they make.
I'd like to note that my ideas are based not only on generally accepted rules, but also on the understanding of neuromarketing and neurodesign, which affect the structure and form of appeal.
We are guiding a group of young players of an excellent agent as well. Without going into detail, I will say that a peculiar PR strategy was developed that without any special infusion of funds has already yielded results for both some of "our" players and a relatively well-known but overage player.
In addition, we're launching a startup in a field far different from football, where I've had to comprehend all the niceties of promotion in industry publications, to get free recommendations from opinion leaders and receive for us the first significant orders from the promotion on LinkedIn.
And on the basis of this background I'm going to share my vision of the situation in football (and beyond).
1. Crisis and paracrisis. I start from this point, because it frankly puts me out, how much they shrug off these concepts in some markets not only in football, but in other areas as well (including politics).
The crisis in PR is a fail of some kind that can have serious consequences for the brand. Paracrisis is something not particularly serious, yet each one has a chance to grow into a full-fledged crisis, if ignored. We all are perfectly aware that if anyone has got an interest, even a small negative can be inflated to an unprecedented scale. Skillful hands, a couple of connections and a clear plan. Well, money will never be superfluous.
But in some markets, it is commonly believed that if something is not commented on by you, it does not seem to exist. As if people will cool off and forget.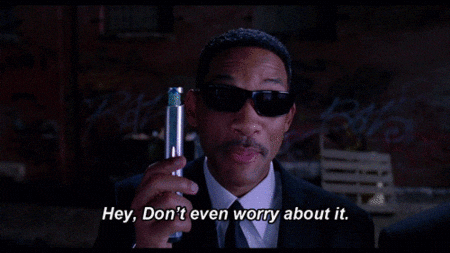 This kind of strategy works only if people are few and they don't care anyway. Or it does in a created reality, where there are too many events undermining a more adequate reality. Only if someone really needs it, a particular crisis will keep on unwinding.
Well, any negative associated with your brand is extremely bad. If you want to learn about different types of memory, you will come across a connection between memory and emotions on the basis of the somatic markers hypothesis.
This hypothesis changes our perception of decision-making process. Throughout our life our brain creates and updates somatic (emotional) markers in relation to absolutely every experience and event in our life. This is done for our brain to save energy, since this important organ of our body consumes a fairly large amount of energy.
Evolutionarily, it increases our chances of survival, and hence the more numerous offspring. And this is actually all that our genes need from us. As is known, feelings, morals, goals are one way or another reduced to one goal – reproduction.
At the current moment of the development of civilization, this feature of our brain is actively used to understand the decision-making process. I will not go into this hypothesis, I do it quite often anyway.
All you need to know in the context of this topic is that if you associate your brand with negative emotions, it is definitely going to affect the perception of your brand in a negative way. We can have no idea why we dislike this or that brand, but behind each negative feeling are negative emotions from the past. And vice versa.
My belief is that if you are engaged in marketing, PR, sales, you should know at least on the basic level about the division into System 1 (the unconscious), System 2 (the conscious) and the way to appeal to them. Depending on your goals, appeal to them is pretty different. Yet brands keep on spending huge amounts of money on something that is not just non-working, but even has a negative effect on the brand, and therefore on sales.
2. Content. At this point, for starters, I suggest you compare the content from FC Barcelona and Real Madrid to see the specific difference.
No one would question, that Real Madrid clearly has professionals with a good education working on it, would he? It's not the club to hire other individuals than that. But everyone is perfectly aware that educations differ.
We can look at well enough known names from London Business School, who will assure that the lack of positioning is what you need.
We can look at some neuromarketers, that big European companies are lining up to, who still in their courses brazenly fabricate even the most famous neuromarketing studies to demonstrate the beautiful reality of our brain functioning the way they want it.
We can look in the USA where in one of the leading educational institutions on sports marketing they investigate the emotions of fans with the help of usual polls, etc. If you set a goal, you can collect a lot of examples of the kind. It's just what left the biggest mark in my memory.
So what do we have as a result? FC Barcelona which works a little differently than Real Madrid does, tries to make even the most common video from training a fascinating one. For example, like this:
While Real Madrid is best at making simple cuts of individual skills of players:
Sure, it's cool. Only all the work has been done by James Rodriguez. To make sure that I do not criticize Real Madrid accidentally, just watch their video with Julia Roberts at Santiago Bernabeu:
FC Barcelona hasn't got a perfect content either, but it is clear that people at least try to make the cuts from the club life emotional. In addition, they've got a great idea of a series of videos about a day in the life of a specific player. Also much attention is paid to the youth of the club, the best of the goals are uploaded.
Again, I do not consider it to be a perfect content. I really like the content produced by some MLS clubs, the league itself and the US Soccer Federation about the life of different national teams. The content produced is really high-quality and looks amazing. In addition, the clubs, the league and the federation have GIPHY accounts, where they supply fans with interesting GIFs.
But probably the best at producing the content for the Generations Z and Y is the Philadelphia Union. They may not be perfect in that either but make it exciting anyway.
In this case nostalgia marketing was used. In doing so, it was used in the right way – in the context of the present (through the attached photos of the club's players). The main rule of nostalgia marketing is to use nostalgia exclusively in the context of the present. Without anchoring with the present, you will cause serious damage to the brand. Well, that's the way those somatic markers work.
And in the developed markets, the cause-related marketing is very important as well. This is a social marketing, but it has to do with the brand. The consumer is just supposed to be unaware that the brand benefits from this. That is, the consumer perceives cause-related marketing as a social marketing. But it is not. So everything is pretty complicated. Here is an example from the same Philadelphia Union:
From the point of view of neuromarketing, cause-related marketing is good, because in this case one can use evolutionary psychology, the work of oxytocin, etc. And it will be a victory for the brand.
And then you may remember the three-month-old news about an MLS club looking for a tattoo artist for a permanent job. It was the Philadelphia Union. I mean, a boring marketing there is in football around the world, with this news having made quite a stir. Although interestingly, the big wave originated from the UK, and it's from there that in the USA itself it went beyond the limits of the soccer community.
If you want to see an alternative world, in which every club engages interesting marketing moves, visit my site, it's exactly what I'm doing there under the #AlienForClubs heading.
3. Memes. Well, it somehow looks pretty awkward in most cases, when large brands (including football clubs) use memes. It looks natural when it comes spontaneously, and not when people sit for hours, inventing another stretch for today. I mean, in most cases it is better to withhold.
When there is one agency behind the correspondence of brands in social networks, it is really something beyond the bounds of adequacy. It's them that do it, but everyone around gets embarrassed.
I understand that there are segments that will like your memes. But I think, most companies that use memes do not even have much in common with those segments. They are rather seen by those waiting for a more qualitative content than unhumorous memes or articles with a hint of originality.
Even if your target audience likes low-quality content, make sure that such content matches the positioning of your brand. It's weird that all this target audience is striving to buy Apple products, isn't it? As according to your logic, they are not to be willing to buy it.
Apple have made enormous efforts to create the right priming. We know that they worked for a long time to create a connection between the brand and creativity. It was a great strategy, which produced impressive results. A lot of money was invested in the implementation of this strategy indeed, but I suspect, the rate of return on investment was very high as well.
Do not forget about the importance of status. It is one of the most important parameters from the point of view of evolutionary psychology, since it leads to a better offspring. Therefore, status will always be important for people. Especially for those who seem to be laughing at your stupid memes, but are eager to buy the products of your competitors.
So just think carefully about the consequences. Strategies may be different, brand positioning may be different, your business model may be different, etc.
4. It's normal for each account to have an individual person in charge of it. And the club can have a number of them within a single social network – after all, the clubs have those mascots, and football players are those who need help. Since their behavior affects your brand.
Even if the activity of a particular employee does not pay off, it's vexatious to stumble on trifles, while investing significant funds in the development of the brand.
An excellent example is the LA Galaxy digital team. They are rightly considered the best in MLS, they produce a fairly large amount of good quality content, and they firmly adhere to the positioning of the club.
And if someone looks narrowly at the digital-activities of clubs, these different details are the ones that show a significant difference between the clubs.
Therefore, I provide a bad example from MLS as well – the Toronto FC digital team. They serve such an example when people work through their sleeves. I mean, on the one hand, it can be seen that they can and do know how to make a good content; and on the other hand it is clear that they don't really want to do it.
I once even got indignant in my Twitter at this: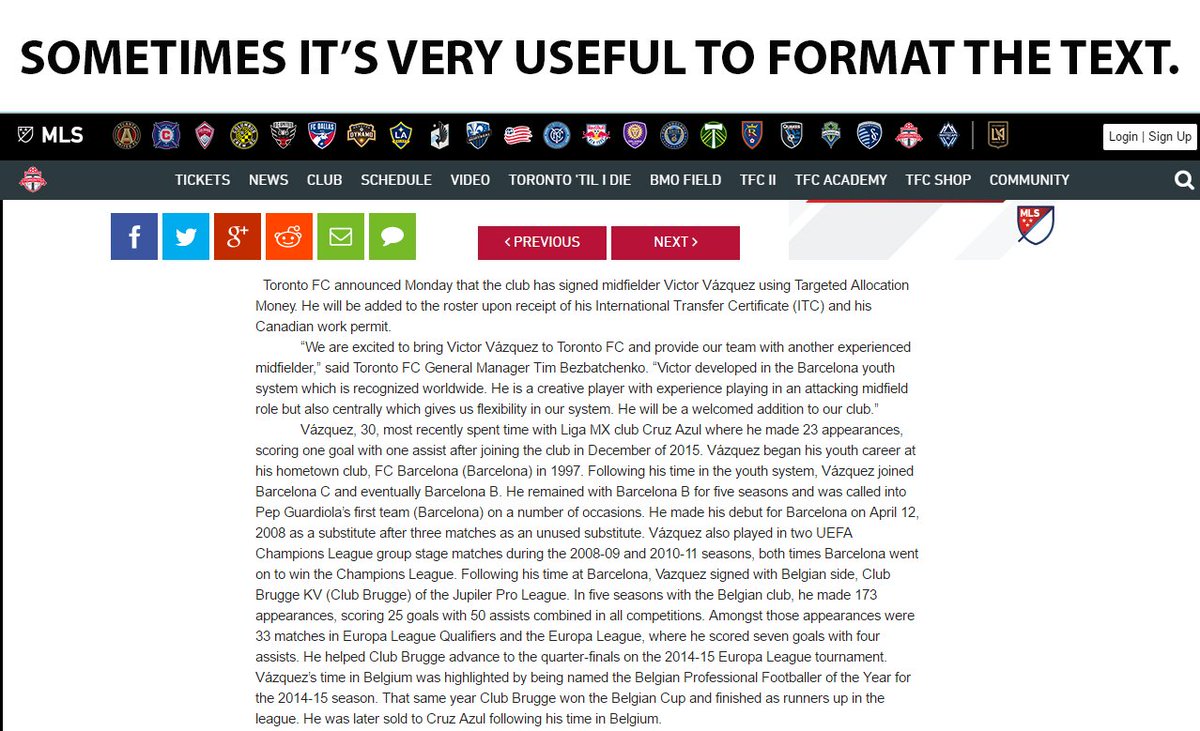 But, so that you understand that many clubs are not so bad with marketing, from this season on Toronto FC began to use two logos. However, no statements were made, and the fans didn't care either.
The only time it got a little discussion was on the club's Facebook page in the comments under the photos. I monitored the situation specifically. Nowhere this topic was raised. At least before the start of the season for more than a month after updating of the logos in social networks. So there is a new logo in social networks, and the old one on T-shirts.
I would also like to note the similarity of the well-known clip of FC Spartak Moscow, released a year ago, and a video of Toronto FC, released this winter. I'm not talking about plagiarism, I'm talking about the fact that they are basically high-quality videos in a similar style, aimed at providing the same emotions.
By the way, for those who are still sure that few people in the US and Canada are interested in football, these videos have got almost the same number of views.
I do not know if the reaction of the target audience was tested with the help of neuromarketing tools, but it seems to me that in the case of FC Spartak, they got by with mere intuition. I don't mean to offend anyone, because it's really done up to the mark, but from the point of view of neuromarketing, the video has got gross mistakes that negatively affect the brand of the Moscow club.
But as with Toronto FC, the case is the opposite. Although the Canadian club, as we found out above, has got enough negative about the brand. In any case, both examples are worthy. And these are the videos I'd like to finish my post with.
If you need advice, creation and implementation of a strategy, write to me at E-mail leon@sportsneuromarketing.com, and we will reply to you within 24 hours.
Best regards,
Leon The Alien
Subscribe to our cool E-mail newsletter, and start following me on Twitter.
SEE ALSO: How to make money on fan rumbles
Images: Naphtali Marshall, Giphy