Working with sponsors is a big problem for most European clubs. You just have to look at the development of sponsorship in American sports to see a major difference.
American experts emphasize that sponsorship has grown from an appendage of marketing into a full-fledged industry with a huge number of opportunities for earning.
If you do not roll your sleeves up and start working on sponsorship, sport will never bring a considerable profit.
In this regard, none of the potential sponsors owe you anything. For one sponsor who comes to you with his own idea of sponsorship activation, you will miss dozens of sponsors who may be pretty interested in cooperating with your brand. But you have to come up to them and present the activation of sponsorship, which will interest them enough to give you money.
However, to understand all the prospects in the market that will give you the opportunity to not only find a customer, but also to conclude a win-win agreement, you still have to think big. A typical example of the way to use the circumstances is malls in the US that are very active in working with clubs. Why?
1. Clubs have got an audience willing to spend money on entertainment, which is exactly what malls need;
2. Malls are experiencing problems. 25% of malls in the US are forecast to disappear in the next five years. Malls are the ones that like no other understand that complex situations demand not the reducing of the budget for marketing, but the increasing.
If you've in any way inquired about sales and negotiations, you are well aware of this logic of thinking. It is a basic understanding of how to increase your own effectiveness in this direction.
The priming that the sponsor creates may even be more beneficial to you than the sponsor himself. I mean, if you've got a young brand, but you manage to get a big serious brand as a title sponsor, it can be a serious plus for you. Moreover, you'll get paid for it.
But if you've got a well-developed sports brand with grievous mistakes behind, it's worse than just an unknown team or an unknown athlete. Careful readers of mine know that your brand has only one time to be able to survive the negative. In so doing, your brand can even benefit from it. Provided everything fits within certain limits acceptable to society.
Why would I bring this up? In early June, Tiger Woods had to finally give up on his brand after the scandal with the use of painkillers. In the US, dependence on painkillers is a serious problem that has finally been raised in broad discussion. I am sure many encountered this problem in TV shows at least. Just think of Ballers, with Dwayne Johnson's character having that kind of addiction.
Tiger Woods was America's favorite. His problems were understood for a longer time than that of anyone else. But now even a marketer who worked with Wood's brand in its heyday admitted that no company would ever work with it for any price, because the negative from the connection with such a brand would cost this company more than the opportunity to get a big name cheap.
The fall of Tiger Woods began back in 2009, when in a short period of time the public learned about his problems too much. It ended up many years of his shining image.
November 25, 2009, The National Enquirer reports that Tiger Woods has cheated on his wife. Two days later in the middle of the night he crashes his car into the hydrant. All of this is taking place in the context of the news of Tiger's wife having beaten him badly.
"I'm human and I'm not perfect," Tiger Woods says in his defense. A great phrase to fix in your mind. In a more advanced form, it could well save even Tiger Woods. But it was too late. By December 7, seven women report their connection with Woods. That was just the beginning.
Look at its essential similarity to Lance Armstrong's situation. Two pretty revealing stories. No one wants ordinary people with problems. Everyone wants superstars. Yes, you are allowed to show a small imperfectness. It can even become some positive for your brand, if it is too perfect. But it has to be something within the framework.
The story of Elon Musk is enlightening in this regard. We're not going to delve into the situation making him build up his brand. Musk openly admits that his life is not as attractive as it seems. Moreover, Elon does not even hide that he himself would not want to live his life. He spoke about it from the stage of the World Government Summit in Dubai in February 2017.
Elon Musk's existential crisis is also known too well. Elon literally screams for help. Even the drilling machine in his new Boring Company is called Godot, which refers us back to the play of the 1969 Nobel Prize in Literature winner Samuel Beckett called Waiting for Godot. It's too symbolic, since the characters of the play are waiting for Godot to make sense of their life, but he never comes.
I find the real problem of Musk's crisis obvious, nevertheless, who needs it with Musk being a hostage of the system? Wall Street forces one to work in the short term. Therefore, Musk is forced to stay in sight and create new projects, working for his own brand.
But signs of serious emotional exhaustion and an approaching fall are already evident. Elon's physical shape is getting worse. Many would not be forgiven even for tweets like "I think I look good for 500." It was the tweet followed by messages of mixing red wine and Ambien, and of some guys wanting him dead. To top it all off, there came Musk's tweet about being hurt when they were sticking pins in voodoo dolls of him. Just think about these tweets.
Actually, Musk's case also shows us a vivid example of the terror management theory from social psychology in operation. It is interesting in that it can be engaged in the formation of a personal brand in a rather positive way.
I also consider it important to touch upon the power of media and social networks in brand building. Many have a habit of scolding the media for publishing materials about the personal lives of athletes. They scold and read/watch/listen, and discuss.
In the US, they were really worried about media ethics when Facebook experiments with manipulation of voters in the elections in 2010 became known. At first Facebook even reported about its experiments, but then instead of the open information from Facebook, the public began to learn from media investigations about unethical algorithms. Now Facebook has tremendous opportunities to manipulate the opinions of its users around the world, to say nothing of a less significant brand than the US president. Few will even notice.
Many have heard about Cambridge Analytica's work in the context of cooperation with Donald Trump, however, their methods are not an example of unethical algorithms.
But the one who really tried and surprised is Tinder. They created Swipe the Vote, when users, when answering questions in a way familiar to them from the app, got recommendations for voting.
Based on the answers, Tinder issues a candidate that best suits the views of the user.
Of course, it is very promising for manipulation. Moreover, services of the kind can be used not only for elections.
Generally speaking, unethical algorithms are the next stage of using priming for one's own purposes. I've described the way they use priming in a native advertising. So we are witnessing the use of priming for manipulating us developing. But surely, the above described is a serious tool for shaping the solution someone wants and the ability to influence the brand.
The biggest problem for some and the greatest benefit for others lie in the weak ability not only to prove the use of hidden intentions, but also to notice them. Many indirect opportunities to do it are removed.
At the same time, studies on the formation of "the right" links in search results, conducted by Robert Epstein, demonstrated incredible results. In some demographic groups, under the circumstances of real elections in India, it was possible to reach the mark of 60% of voters who had changed their final opinion after viewing "the right" issue in the search engine.
The use of fake news has a long tradition. Even in days of Napoleon Bonaparte, they were actively used in French newspapers. Therefore, it is not surprising that in our days this phenomenon has acquired an unprecedented scale.
Speaking specifically about SMM, I don't even feel like bringing anyone from the players as an example. Except for the Los Angeles Galaxy player Robbie Rogers, I guess. Although, when you are gay and live in Los Angeles, you probably cannot have a bad Instagram. I'm not really fond of Instagram (or rather, of what it has turned into), but somehow I had to study Robbie Rogers profoundly and I really immersed myself in his Instagram emotionally.
Given that top-tier TV in the US does not favor soccer in general, and MLS has a fairly closed lifestyle, the development of Robbie Rogers' brand is a really notable case. Things might not quite work out, but he did more than he could.
Snapchat has got much criticism lately, but I like it because it enables to achieve greater emotionality through the manifestation of a simple and at the same time original creative.
A real trend in politics and sport of recent times is live video. American teams use live in the ways that are getting more and more interesting, but the opportunities for growth are still very big.
To wind up the topic of live video, it is worth noting that in politics the live video boom began in 2014, when Facebook managed to agree with Indian Prime Minister Narendra Modi to make a live with him from Madison Square Garden. Former Chairman of the Council of Ministers of Italy Matteo Renzi successfully used live video on Facebook and Twitter.
Emmanuel Macron uses live in both Facebook and Periscope. Well, France's new president is a really tough guy.
Before assuming office, Macron led a blog on Medium (Matteo Renzi continues). But Macron really does not need Medium anymore. I don't need to remind you how he accurately trolled Donald Trump in social networks, how he squeezed his hand. And indeed with Vladimir Putin Macron did his best.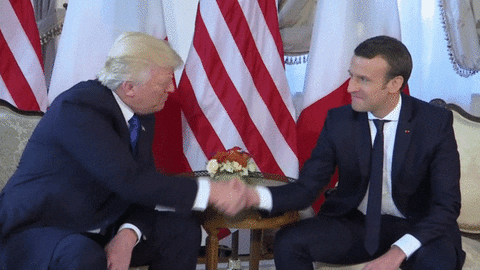 On BuzzFeed he is already admired on a par with Canadian Prime Minister Justin Trudeau, who alone was the main sex symbol of the publication for a long time. An excellent brand is built by Emmanuel Macron. You may well applaud him and his team. All the rest (including athletes) are to adopt some of his things. Anyway, his victory in the elections in France served as the basis for changing sentiment in European business, as is now expressed by economists.
Medium can be considered for the formation of a brand even by football players. For example, you are a football player who wants to pursue a career in a good club. The club which shows interest in you studies you well but still has doubts. It is with the help of Medium that you can show your adequacy, maturity, and intellect. Even if it is not so, who prevents you from building a brand that will be of interest to top clubs?
A top club is sure to be interested in getting not another superficial player, whose maximum is advertising shampoo, but rather a personality to interest completely different brands.
I would also like to call your attention to the series in Medium. To my mind, it is the best interpretation of the stories outside of Snapchat. It is a matured version of the stories. And it is an opportunity to really get the athletes interested in creating quality content by himself/herself (or at least in taking an active part in creating content).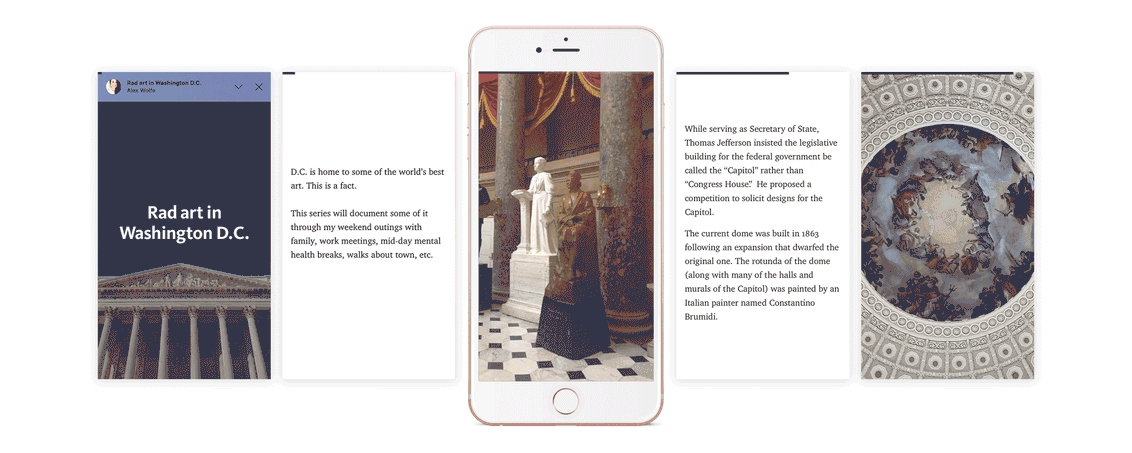 To complete the picture of working with social networks, I will give two more successful examples from politics that can be useful to athletes. Leader of the Labor Party Jeremy Corbyn worked pretty well for a young audience before the parliamentary elections in the UK. I would highlight his interview to the British grimer JME on the i-D channel on Youtube.
He also gave an interview a bit about football for Copa90.
I personally liked Corbyn's manner of communicating with representatives of an audience completely different from himself. He demonstrated an example of how to keep your brand level while being interesting to people who seem too far away from it. The results of the elections proved that Corbyn's strategy had justified itself.
Senator Cory Booker, who is likely to become a candidate for the Democratic Party in the next US presidential election, works excellently on Twitter. He regularly responds to the tweets of ordinary users. Anyway, he has an excellent brand he has been working for a long time over.
I believe it will do well to football players to learn from politicians to work on their own brand, this is the way to be in demand not only during the career of a football player, but also get more opportunities after the end of it. Not everyone wants to stay in football, while a good personal brand will allow you to find yourself outside football.
What is the way to know whether you have a good brand outside of football? There is such a thing as the Mom test. In the context of the brand you can apply it as follows: if your mother knows a particular athlete, he's got at least a recognizable brand. From among the recognizable brands one can select brands with a sound reputation.
Do you want to get help in the formation and development of your brand? Just write to us at E-mail leon@sportsneuromarketing.com. We will contact you within 24 hours.
Best regards,
Leon The Alien
Subscribe to our cool E-mail newsletter, and start following me on Twitter.
SEE ALSO: Why the brain provokes us to fight for status
Images: Giphy, Elon Musk/Twitter, Tinder, Cody Engel/Hackernoon, Louis C.K./Netflix, Medium